A retired emergency room physician was found guilty by a Los Angeles jury for injuries he caused to two cyclists when he deliberately stopped short in front of them on a canyon road leading up to his neighborhood. This case has been seen as a test of the rights of road cyclists. While it definitely is a strike back at aggressive motorists who do not believe cyclists have a place on the road, it also sends a message to cyclist to use restraint when responding to insults from angry drivers. In the fight between a motorist and a cyclist, the cyclist will almost always lose. Because of this disparity, if cyclists want to survive a show-down on the road (especially on the many isolated section in the country or mountains), they need to be the one to exercise restraint and remain calm in a volatile confrontation with a driver. Many drivers do not believe a cyclist has any right to be on the road. Others have anger issues- whether running into cyclists or other motorists. Still others have a disdain for bikers based on past observations of cyclists hogging the road, running stop signs, or riding two or three-abreast in areas designated for singe-file. Because of these factors, the cyclist cannot afford to react with anger. If a cyclist is cut off by a car, if the cyclist reacts with a raised finger or fist, profanity, or an angry shout, this is likely to spark further confrontation. It can only end in injury or even worse, death.
Drivers should be warned by the outcome of this trial. Trying to "teach a lesson" to scofflaw bikers may land you in jail. However, this case should also send a message to cyclists that they may end up on the pavement or sticking their head through a broken car window if they try to take on an aggressive driver. The lesson for all is simple: Calm down! Think twice before retaliating for perceived insults. Practice safe driving and practice peace. Turn the cheek… live another day.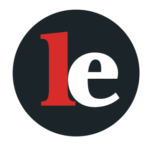 The Legal Examiner and our Affiliate Network strive to be the place you look to for news, context, and more, wherever your life intersects with the law.