Each year in the United States, over 1.4 million people suffer a brain injury. This averages out to one brain injury every 23 seconds of every day of the year. 235,000 of those 1.4 million individuals are hospitalized for their injuries and 50,000 of those who suffer brain injuries each year die. Those at greatest risk for brain injury are seniors, adolescents and young adults.
While most people associate brain injury with trauma, in many instances the actual injury to the brain is caused by a lack of oxygen. Head trauma will often cause swelling in the brain and that swelling can often cause decreased blood flow to the brain with consequent oxygen deprivation. When the brain or any other organ of the body is deprived of oxygen for an extended period of time, the brain or other organ will die. Indeed, it is often oxygen deprivation which causes birth injuries, injuries while a person is under anesthesia for surgical proceedures, or injuries suffered during heart attacks. It is a lack of oxygen and the failure of the body to replenish the life giving oxygen supply that causes many injuries and deaths.
Brain injury is not only physically devistating to those who suffer such an injury and to their families, but can be financially destructive as well. Direct medical costs and indirect costs such as lost productivity of traumatic brain injury totaled an estimated $56.3 billion in the United States in 1995.http://www.biau.org/what/what.html#hypoxic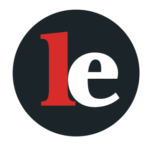 The Legal Examiner and our Affiliate Network strive to be the place you look to for news, context, and more, wherever your life intersects with the law.