Merck announced today that they are voluntarily recalling one million vaccines that are normally given to children under age five.
Merck is pulling 11 lots of PedvaxHIB and two lots of COMVAX. PedvaxHIB is a vaccine that protects against infection with haemophilus influenzae type B (Hib), the bacteria that causes meningitis, pneumonia, and blood stream infections. The COMVAX vaccine protects against haemophilius b and hepatitis B, a virus that can cause liver disease.
The vaccines are being pulled because a routine inspection was done of the manufacturing facility and it was contaminated with a bacteria. However, officials at the CDC and FDA say that there is no health risk. If your child was vaccinated with the affected drugs they most likely will not get sick. Merck decided to pull the vaccines as a precaution. Your doctor will know if you child may be affected.
If your child does get sick from the vaccine, the symptoms of a bacterial infection — redness at the injection site, swelling, fever — will likely appear within the first few days after receiving the shot. "Any problems should appear in the first several days, and by the end of a week if there are no symptoms he should definitely be out of the woods," says Dr. Anne Schuchat, director of CDC's National Center for Immunization and Respiratory Diseases.
The CDC also says that if your child did receive the affected vaccine there is no need to re-vaccinate them. The potency of the drug was not affected by the bacteria.
For more information on this subject, please refer to the section on Drugs, Medical Devices, and Implants.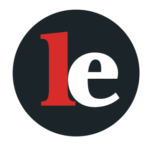 The Legal Examiner and our Affiliate Network strive to be the place you look to for news, context, and more, wherever your life intersects with the law.